Welcome to our website!
The Savaria Institute of Technology (SIT) was established July 1. 2014. as a part of the University of West Hungary. On February 1. 2017. the Savaria University Center (SMI) was joined Eötvös Loránd University (ELTE) as part of this process the Savaria Institute of Technology  was integrated with the ELTE Faculty of Informatics (IK).
Aim of our Institute is the technical education in Szombathely:
In the framework of this mechanical engineering BSc program, courses in natural- and differentiated technical sciences will be both taught at the Institute.
Training Technical Managers who are equipped with appropriate knowledge in natural and technical science, economic and organisational skills which are needed for the integrated solutions in production and services regarding the material, financial and IT fields as well as human resources.
In the technique teacher program we teach the knowledge needed to technical basics and education, pedagogical research, design and development tasks, and studies in doctoral studies.
As "the strength of a castle lies not in the walls, but in the souls of the defenders" (Géza Gárdonyi), so lies the "strength" or to say quality of the Institute in the people working there. Our staff obtained their master diplomas in Hungary, Transylvania, Transcarpathia and Germany, then the majority carried out research or defended their doctoral thesis at different western-European, north-American or Canadian universities.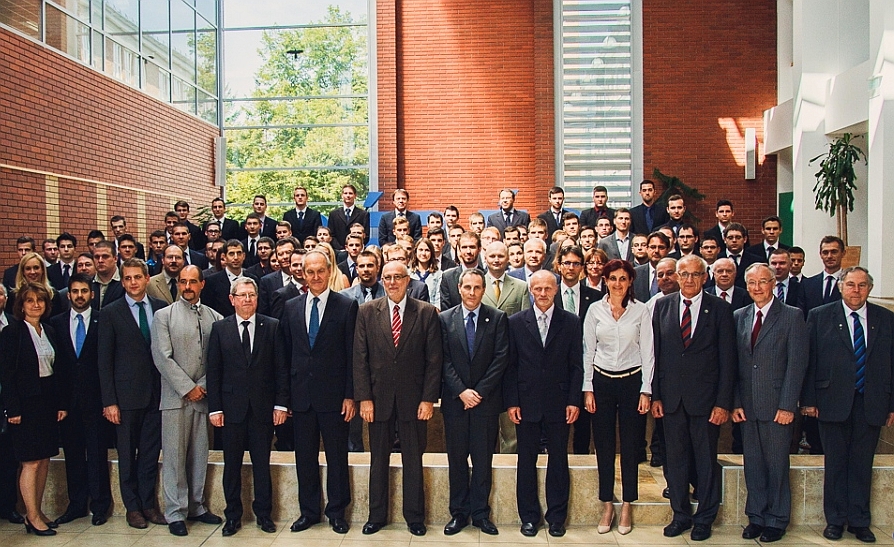 University staff and our  dual mechanical engineer students