Mechanical Engineering BSc in (Stipendium hungaricum):
The goal of this program is to train mechanical engineers with a professional knowledge based on a solid theoretical and industrial background. As the output of the program, the graduated engineers will have the skills to take part in designing and manufacturing complete machines or machine elements, use Computer Aided Engineering (CAE) tools, operate and develop complete production chains in various engineering fields. Mechanical Engineers must have a general problem-solving attitude while also need to be able to participate in teams of large-scale projects.
This program is recommended to applicants who are interested in modern Production and Manufacturing technologies including Industry 4.0 applications.
This program enables students to obtain fundamental knowledge in the science of Mechanical Engineering in Production Technologies. The education program involves strong fundamental subjects as Applied Solid- and Fluid Mechanics together with cutting-edge computational tools such as Computer Aided Design (CAD) Computer Aided Engineering (CAE), Finite Element Methods (FEA) or Multibody Dynamics (MD). Students learn the theory as well as the methodologies and techniques in the development and implementation of engineering systems and structures. The more practical courses are aided by state-of-the-art laboratories like the Laboratory of Materials Sciences, the Laboratory of Production Technologies or the Control Technique Laboratory.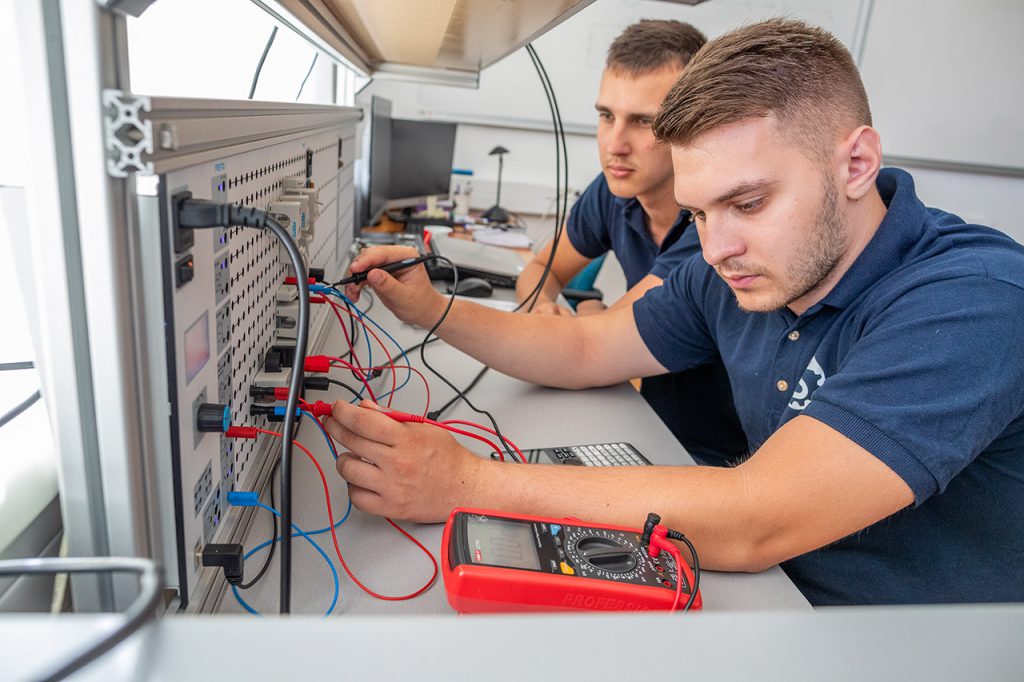 The high standard of training is guaranteed by the highly qualified academic staff. Teaching is supported by modern infrastructure (tensile tester, CNC machines, SEM microscope, robots, etc…) and well equipped computer labs (software like Ansys, Solid Edge, Inventor, ADAMS). The library of the Faculty contains several thousand volumes. The students of higher years and PhD students help the first year students in a mentor system to overcome their first challenges at the university.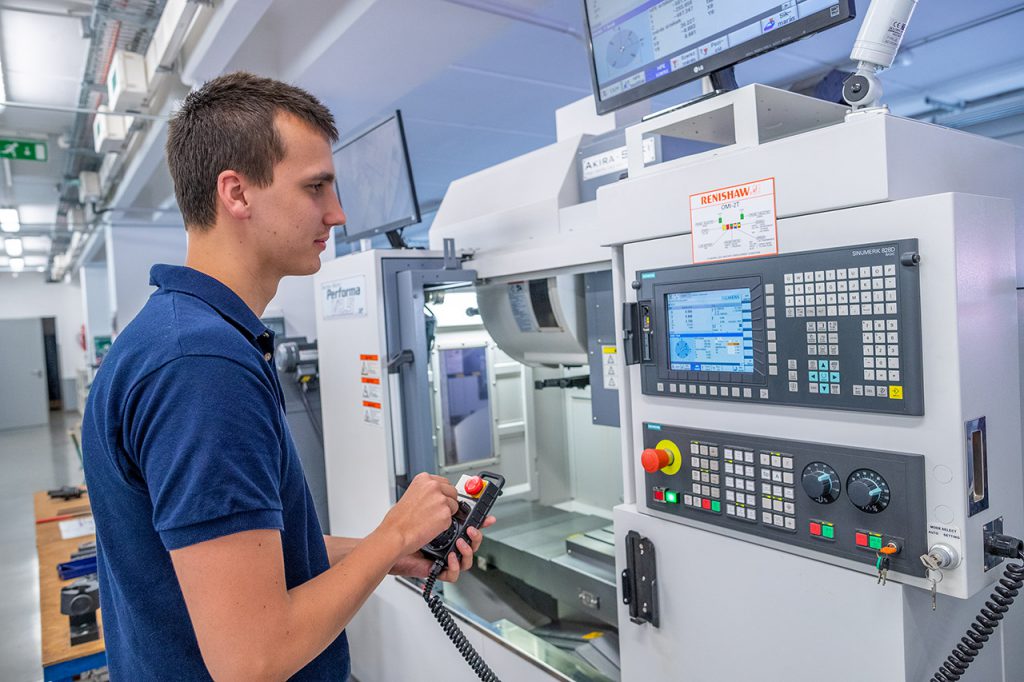 Innovative automotive technologies from our industrial partners!
In addition to the high level of theoretical training, the Faculty's relationship with the business community, the joint research and development projects offer up-to-date practical knowledge and experience to the students. The Faculty has concluded bilateral agreements with numerous universities in the world, which allows students to study one or two semesters or participate in research projects at a partner institution.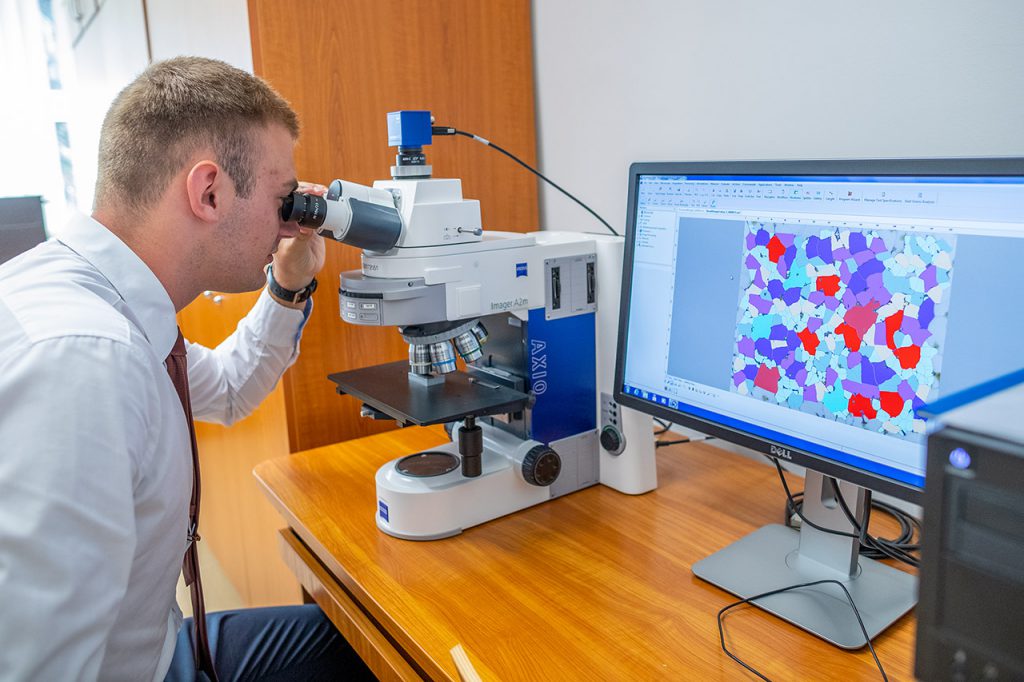 Extracurricular undergraduate research activities of the students are supported and supervised by leading scientists of the Faculty. These students present their findings both national and international conferences.
Another important strength of the program, the since the number of places are limited (48), the students can work more efficiently with the professors in small groups. This provides a great advantage in mastering the subjects at a higher level.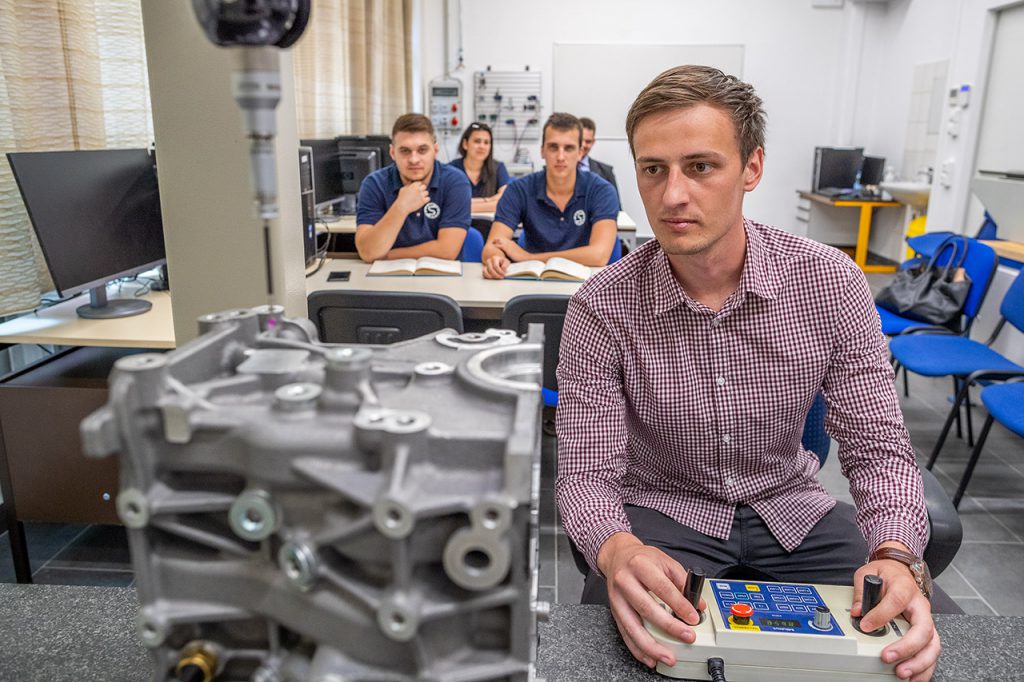 The subjects of the BSc program in Mechanical Engineering consist of natural sciences (mathematics, chemistry, physics, mechanics), economical and human sciences (microeconomics, macroeconomics, management and business administration, law, etc.), engineering sciences (materials science and testing, machine elements, machine design, production technology, manufacturing, control theory, machining, hydraulics, pneumatics, robotics, etc.), and elective subjects. Students complete a project and write a BSc thesis at the end of their studies. The students in the BSc program in Mechanical Engineering learn from lecturers and professors who gained experience in Hungarian and foreign universities. The lecturers continuously improve the material of the subjects by including state-of-the-art methods and results, since the development of technology is significant even in a relatively short period; thus, the students leaving university will possess competitive, up-to-date knowledge.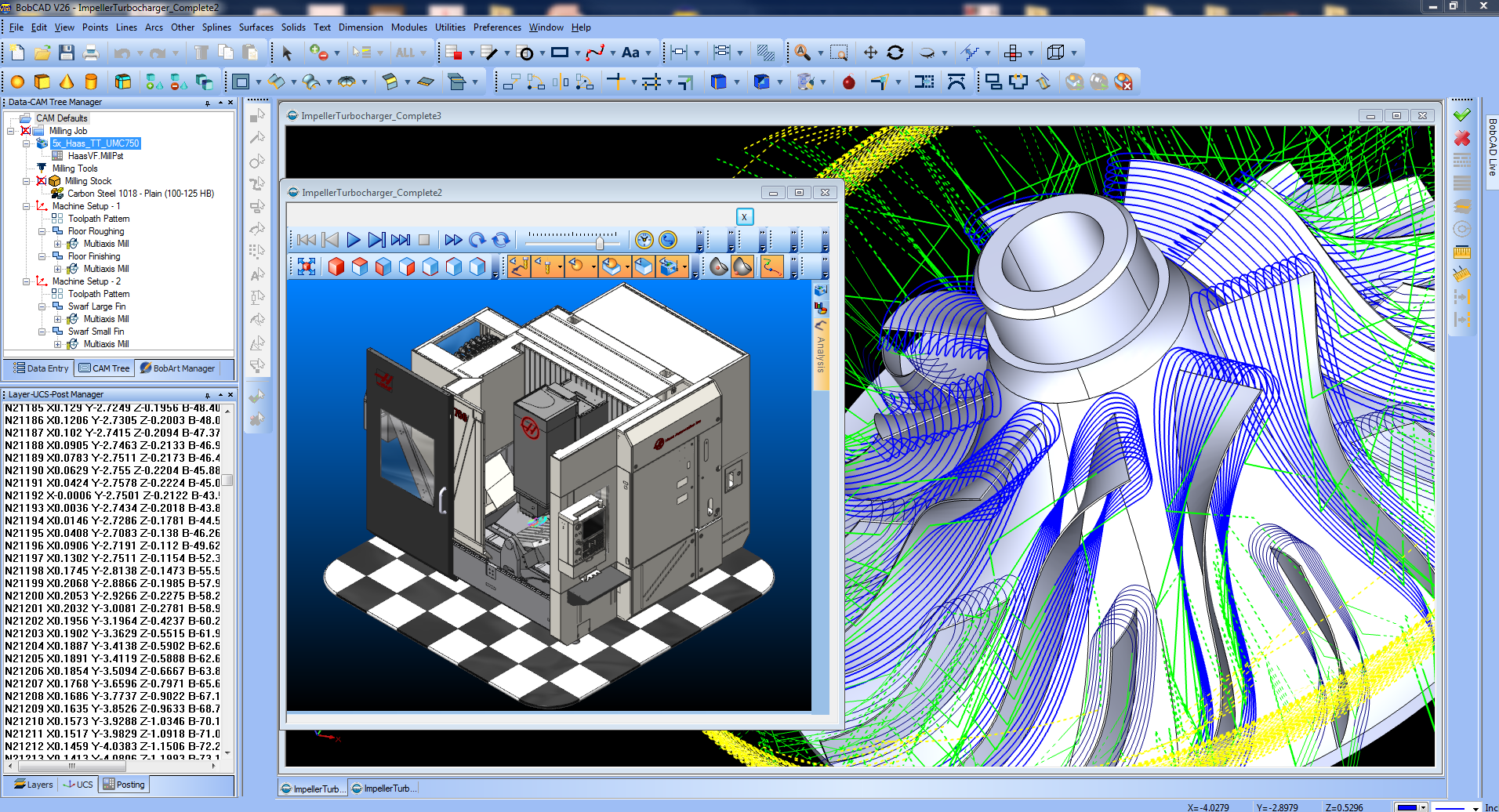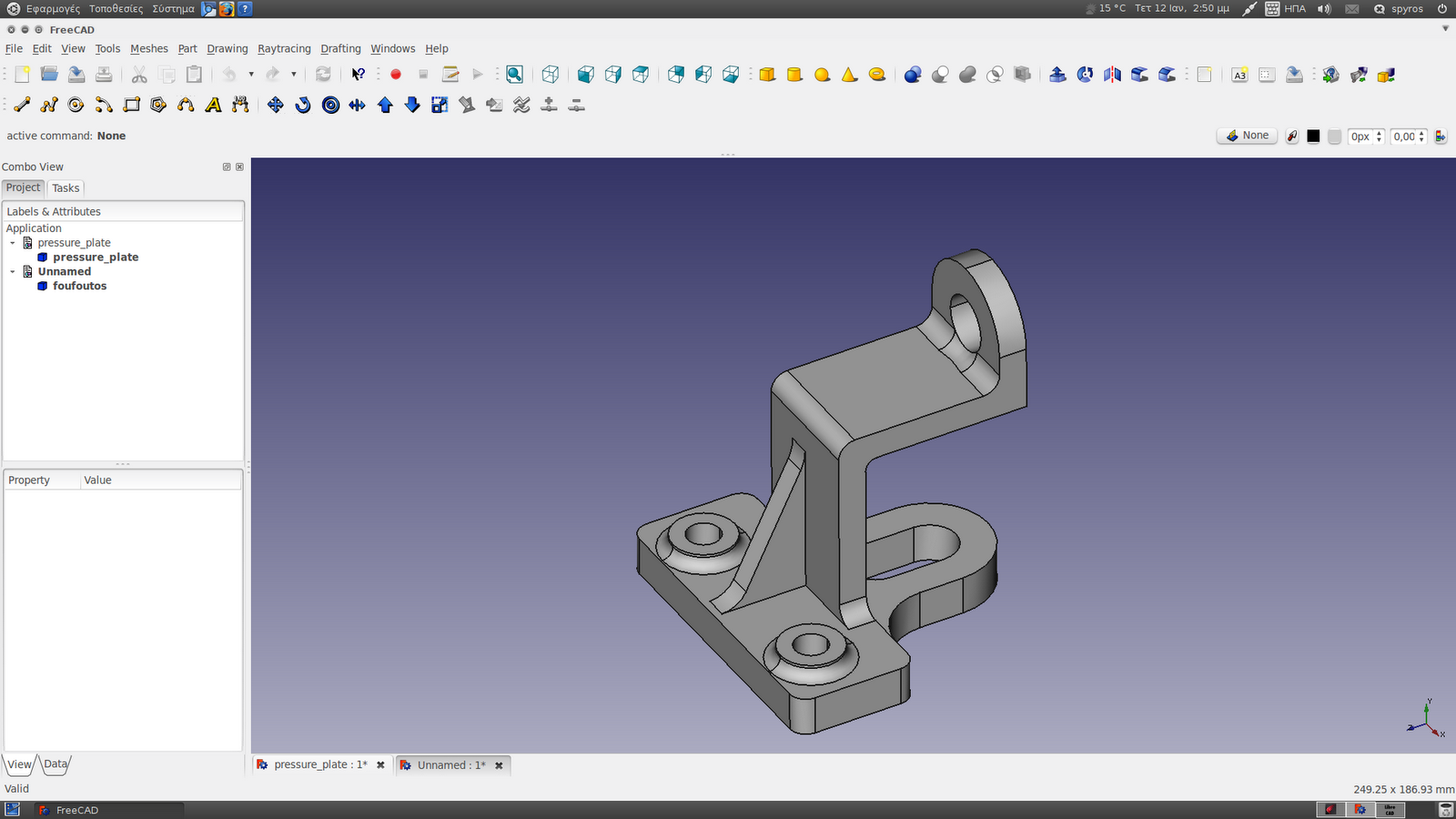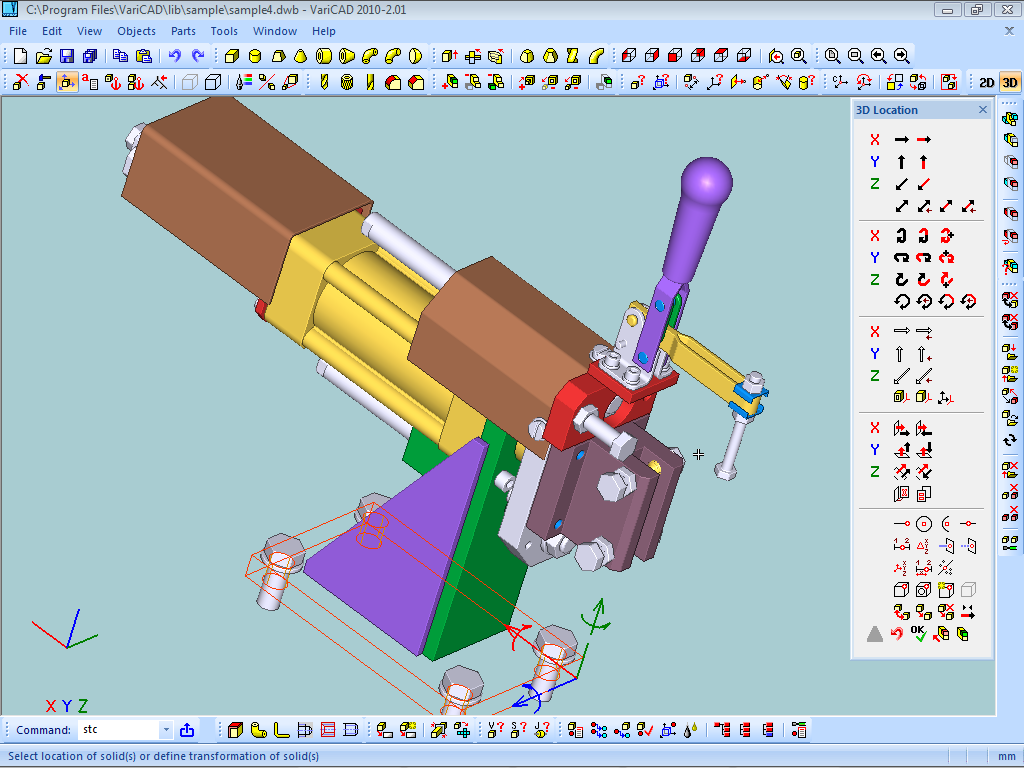 Innovative CAD/CAM techologies
Career opportunities
Mechanical Engineers are welcome in several sectors of engineering both in Hungary or anywhere in Europe. Jobs are offered by large international companies, outstanding Hungarian firms, large enterprises, state institutions, vehicle producing companies, research institutes and universities where they may be engaged in the preparation of computer-aided design, structural analysis, quality management's issues and their solutions, production efficiency enhancement or management tasks.
Job examples
Design Engineer
Production Engineer
Automatization Engineer
Simulation Engineer
Research Fellow
Program Leader
Name: Dr. László Kollár
Position: full professor
E-mail: kl@inf.elte.hu
TEL: +94/504-461
Program Coordinator
Name: Dr. György Sidor
Position: full professor
E-mail: js@inf.elte.hu
TEL: +94/504-318
Stipendium Hungaricum administrator
Name: Anita Tajnai
E-mail: ta@inf.elte.hu
Phone: 06-94/504-363
---
Technical management BSc
Graduates with a technical background, the analytical skills of an engineer, plus knowledge of business and management have numerous career opportunities. Meeting the challenges of global competition creates increased demand for graduates, who can provide an interface between technical and business personnel. For those who see their future in the engineering sector in a business or management role this joint degree is an ideal choice.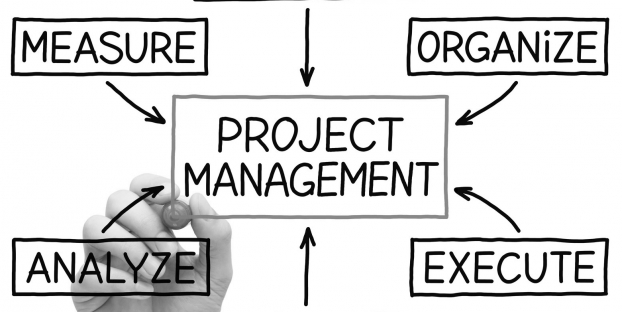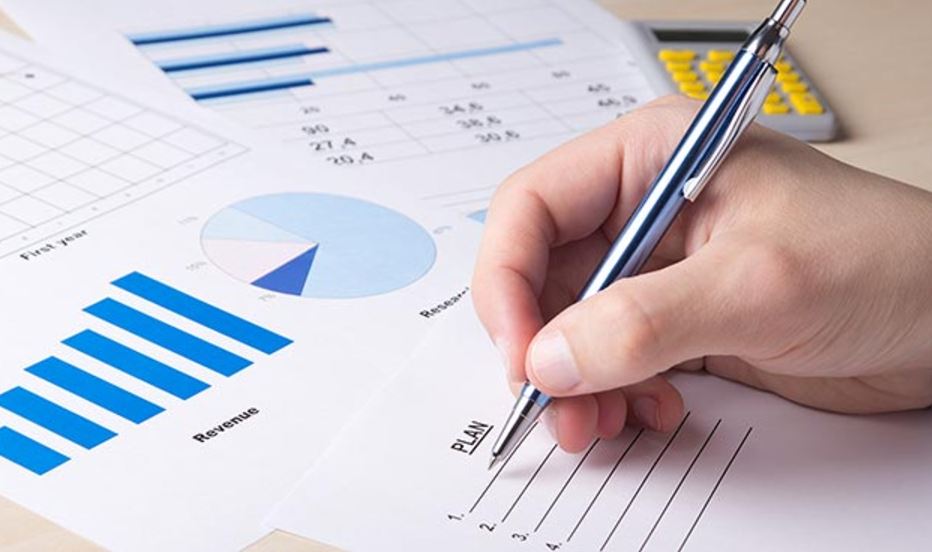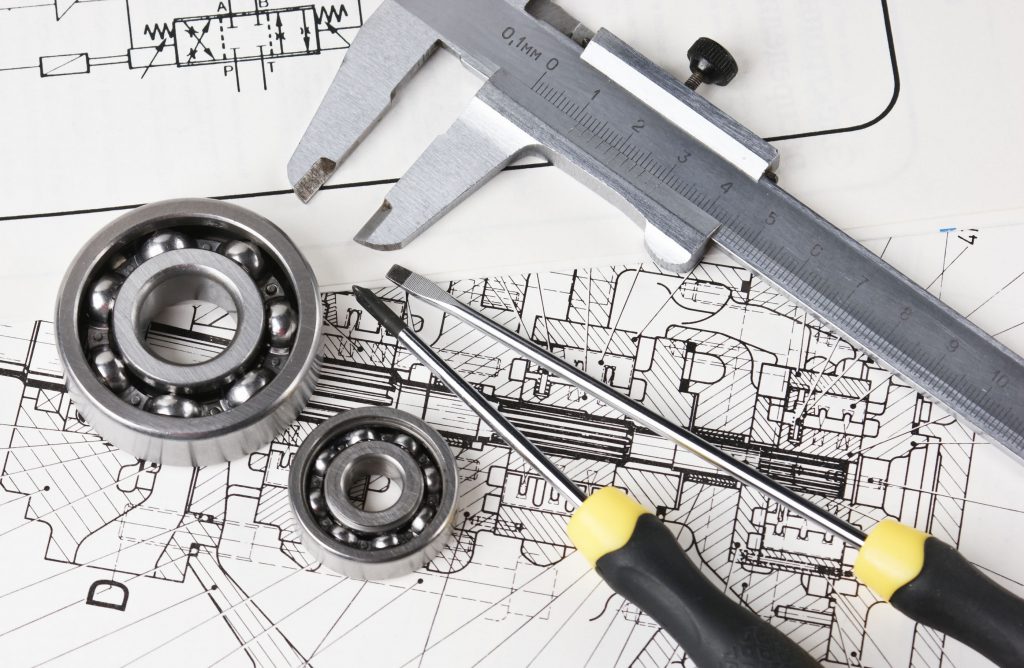 This BSc programme in Technical Management offers a broad-based approach to engineering and management, provides the students with an educational profile that combines in-depth technical competence with a solid knowledge in business administration and management. Core content of the course comprises business, management, engineering and technology subject matters. Specialist options include operations management, quality management and logistics management. Students learn how products are engineered, manufactured and marketed; how new technology is implemented and applied; and how businesses and their human factors are managed or even financially controlled. Business and management topics make extensive use of case studies and project work; and a wide range of assessment methods is employed.
 We are four core modules in the programme:
The core modules in the first year are taken mainly from the fields of technical science, natural science and human sciences. The technical and natural science modules introduce the fundamental technical and mathematical techniques within the context in which they can be used.
Second year modules introduce the field of business management. The business modules begin by explaining the economic and industrial environment in which engineering companies must operate, then introduce the tools and techniques needed to manage an engineering business successfully.
During the third year, the students commence their specialisations. The students are offered four options: operations management, quality management and logistics management. Option modules or electives are also offered to the students.
In the final semester students are required to accomplish their final degree projects and write their theses.
---
Teacher program with Technology orientation BSc and MSc:
Building on relevant knowledge acquired as part of a BA degree programme in Technology studies or another area, the objective of the programme is to provide basic technology information in public and adult education, vocational training, to ready students effectively handle problems arising in public and adult education, vocational training, relating to education, pedagogy research, planning and development, as well as to prepare them to carry on with their studies as part of doctoral degree programmes.
---
Computer Science MSc (Digital Factory specialization)